All Of The Fun For A Whole Lot Less Money
Experience the true freedom of flight without the hassle and cost of traditional aviation. No annual checkups, inspections, or medicals.
Fly on your terms.
START FLYING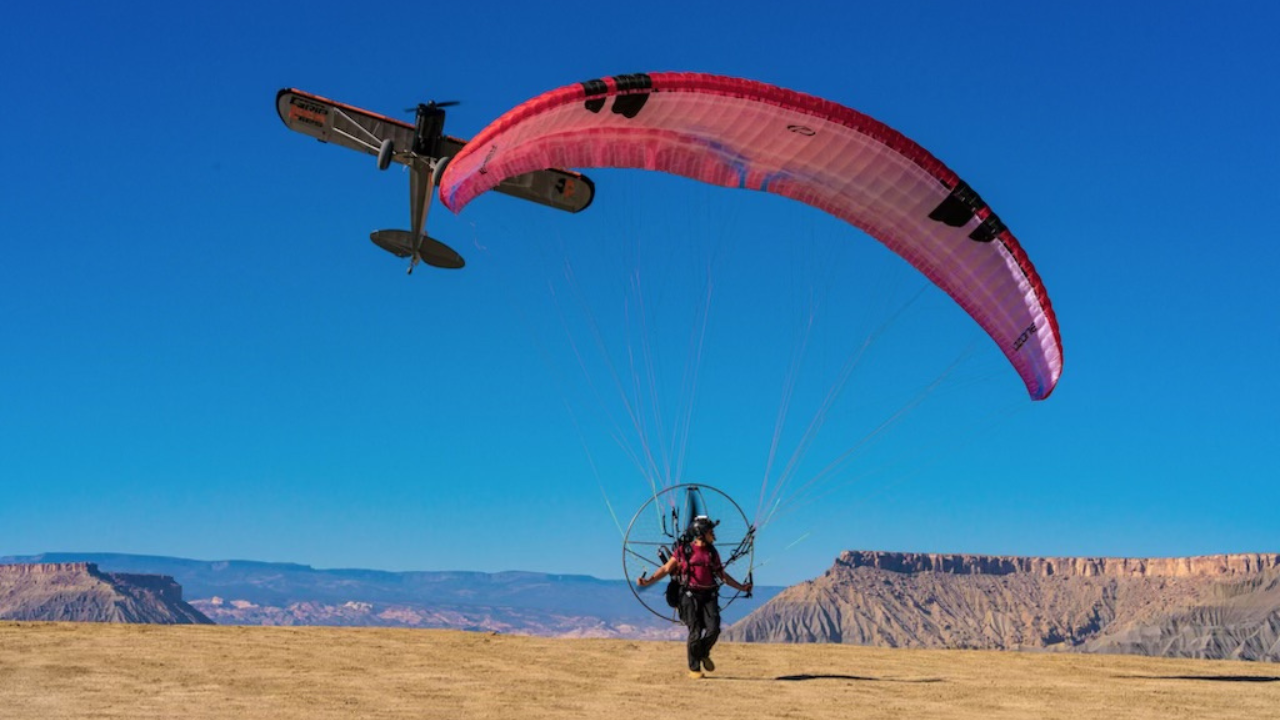 Your Ticket To Fun
Fly over 100 miles on a tank of gas, climb to 18,000 feet, and launch from your backyard (literally).
Call or Text - (801) 599-1684
Explore Where Few Ever Have
With a paramotor there is no limit to what you can explore. Discover hidden rivers, canyons, lakes, and more.
Adventure Is Waiting
Adventure becomes more then just a dream it becomes your way of life. Bring camping gear and enjoy some "fly camping" in places you never thought you would.
Call or Text - (801) 599-1684
Safety First.
Paramotors are one of the safest forms of aviation with modern equipment and training.
Very Compact
Equipment is compact enough to fit into small cars and tight spaces. No need for massive trailers or even pickup trucks.
Call or Text - (801) 599-1684
"The most fun thing I've ever done with my clothes on!"
Saying it's fun is an understatement to just how much fun it really is. Riding dirtbikes is fun, skiing is fun, but flying paramotors is a whole new level of fun.
Here's what we have to offer:
Paramotor Training

10-Days

6 Students

3 Instructors

Ages 10-70 Welcome

All Equipment Provided

Over 400 Students Trained

START FLYING

Paramotors For Sale

Limitless Paramotors

Parajet Paramotors

Iris Paramotors

Scout Paramotors

Kangook Paramotors

And More...

START FLYING

Paragliders For Sale

Ozone Paragliders

Dudek Paragliders

Sky Paragliders

BDG Paragliders

ITV Paragliders

And More...

START FLYING
Have Questions?
If you have any questions or would like to get started, we would be more then happy to help! Our team is full time and available 7 days a week. Please, don't hesitate to call us anytime!

Call or Text - (801) 599-1684
Email - Info@BackcountryPPG.com